8 Items Worth The Splurge
Hi Bella's
One goal I want all my clients to achieve is smart shopping! Shopping with a purpose and knowing what items require spending extra cash. What are those items you may ask? Well, its the simple items, your basics! Trends are here one day and leave the next, but your basics never go out of style. Basics are a classical piece, most likely you'll never retire them! These are the items you wear the most and the items you can create a ton of looks with. So, let's get right in and talk about items in your closet you should definitely spend extra on!
A Tailored Blazer
There's nothing more unflattering on anyone (including guys) than a blazer either too big or too small for you. The truth is it makes your entire look, look sloppy. 
Leather Jacket 
You can use this baby throughout almost every season and year after year!
The Prefect Jeans
There nothing in the world better than a great pair of jeans that fit you like a glove!!
Nude Heels/ Flats 
Long are the days when black shoes were an essential. Nude heels or flats can go with every single look. 
Bras
Yes, ma'am!! It doesn't matter how cute your outfit is, if your girls aren't where they should be! A good bra that provides you with great support is a must! You need a black & nude t-shirt bra and strapless. Also, include sports bras.
LBD
A little black dress is one you will need and will wear over and over for so many different occasions or events.
Everyday Handbag
Who else carries their entire house in their purse? Bandaids, brushes, headbands, empty candy wrappers, toy cars? Every girl needs a good solid neutral color handbag that can withstand all the torture we put it through and big enough to put all over our #momcrap
Winter Coat
Winter in upstate NY is too long :( A great winter coat is important! We need one that is warm, comfy and stylish. Another item that can last for years and years in your wardrobe!
What are some items you splurge on?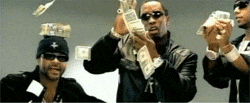 xo
Bella V
Please reload